Voice Liberation Bali retreat 11-18 November 2022
I am SO happy to announce my very first Voice Liberation BALI retreat!!
Bali has always been one of the places I felt called to go to, and I am so excited that the island is ready to welcome me and ten mighty travel companions who feel called to go on a deep journey of undoing the blocks to Love's presence.
8 days and 7 nights, we will join our mind to release ourselves from the past, and accept the Light within. Amongst daily Voice Liberation sessions, there will be many beautiful excursions that will deeply support our healing journey.
Here's an overview of what our retreat will look like:
DAY 1
WELCOME
You will arrive at your beautiful accommodation in Ubud. Check in is from 2pm onwards. If you arrive early, feel free to drop your bags and head into Ubud town for some exploring. The amazing villa team will be at your service to help. We will all come together at 6pm to partake in a traditional Balinese Welcome Ceremony and a delicious Balinese dinner (dinner included).
You will have time to meet the other mighty travel companions that you will share this journey with. Then time to rest and get ready for our first full day in Bali.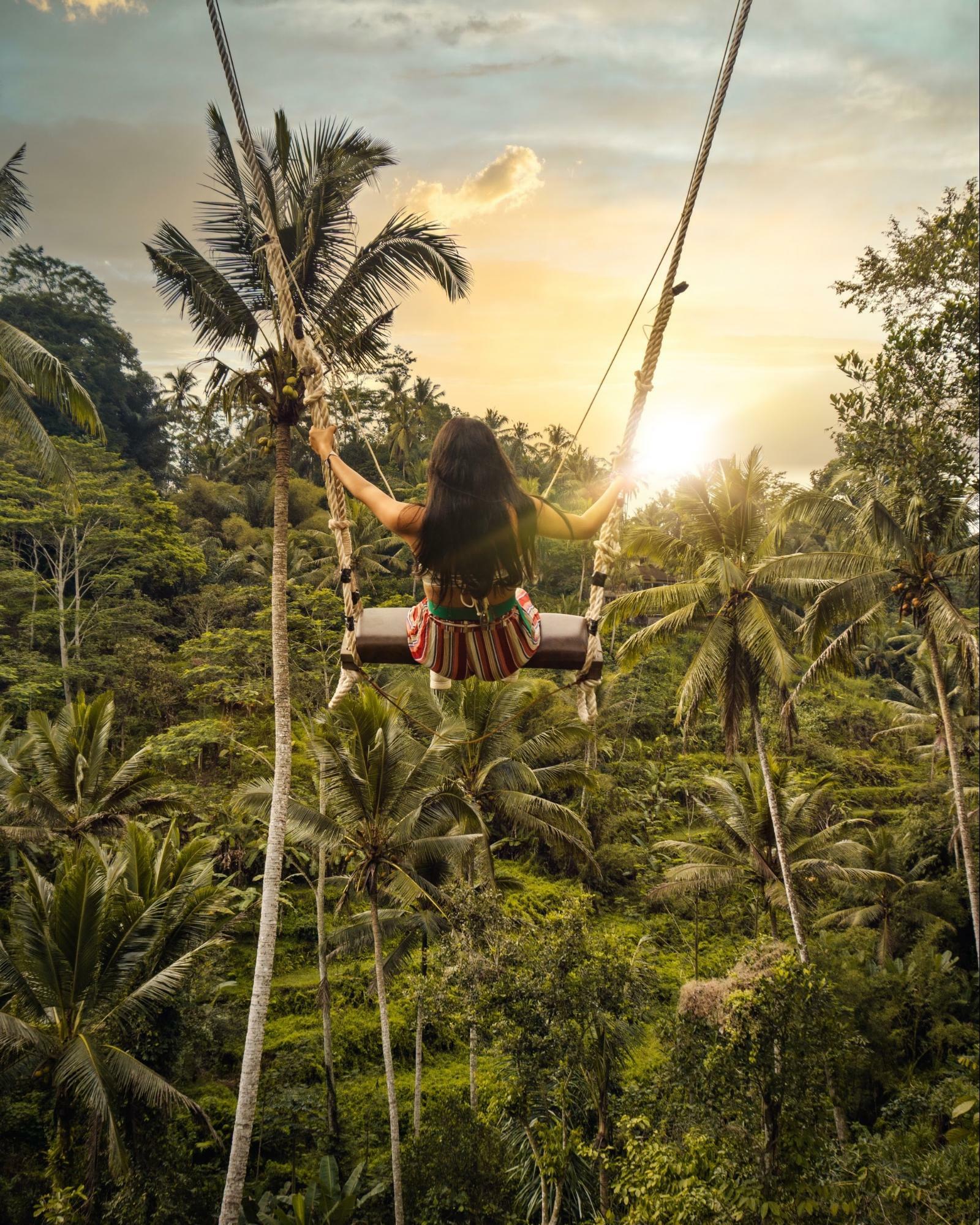 DAY 2
INTENTION
8am – 9am Breakfast
9.30am to 12pm
Enjoy your first Voice Liberation Session. The theme of this day is connecting with our intention and purpose for being on the retreat.
12 – 1pm
Lunch at the Villa. Then we have some free time to explore Ubud town, take some rest or have your wonderful free massage.
5.30pm -7.00pm Early Dinner in town
7.30 – 9.30pm Fire Healing Session!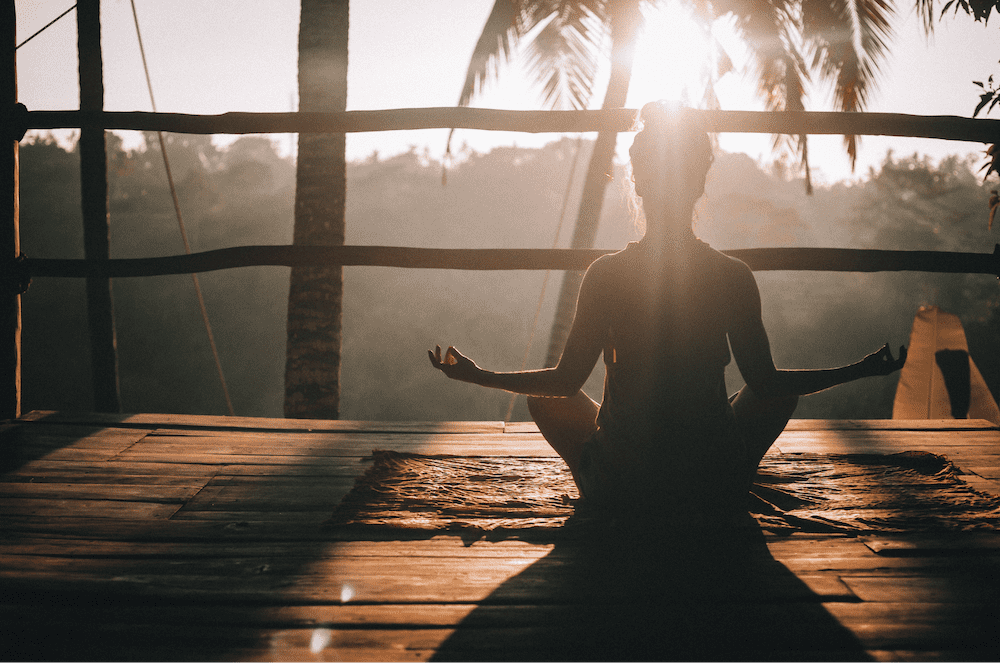 DAY 3
UP & OUT
7.00 – 8.00am
Start your day with a beautiful Voice Liberation meditation, then enjoy breakfast from 8am to 9am.
9.00 – 12.00am
Our second Voice Liberation Session – Todays Theme: The healing moves, letting it come up and out!
12.00 – 1.00pm
Lunch, then we have free time from 1pm to 2.30pm. Meet back at Villa at 2.30pm to head to the amazing Pyramid of Chi for a magical sound healing session.
4.30pm to 7pm Free time then Dinner.
DAY 4
RELAX & RESTORE
7-8am
Start your day with a wonderful Voice Liberation meditation then a delicious breakfast.
9.30am – 5pm
We head out for our relaxing secluded Beach Day.
Theme of today: Letting the healing work through, relax, restore. What better way to do that than relaxing by the crystal waters at a beautiful and peaceful beach in Bali. Enjoy a simple lunch on the beach made by the locals. Swim, Play, Meditate, the day is yours to do what is needed.
Free time 5pm – 7pm 
Dinner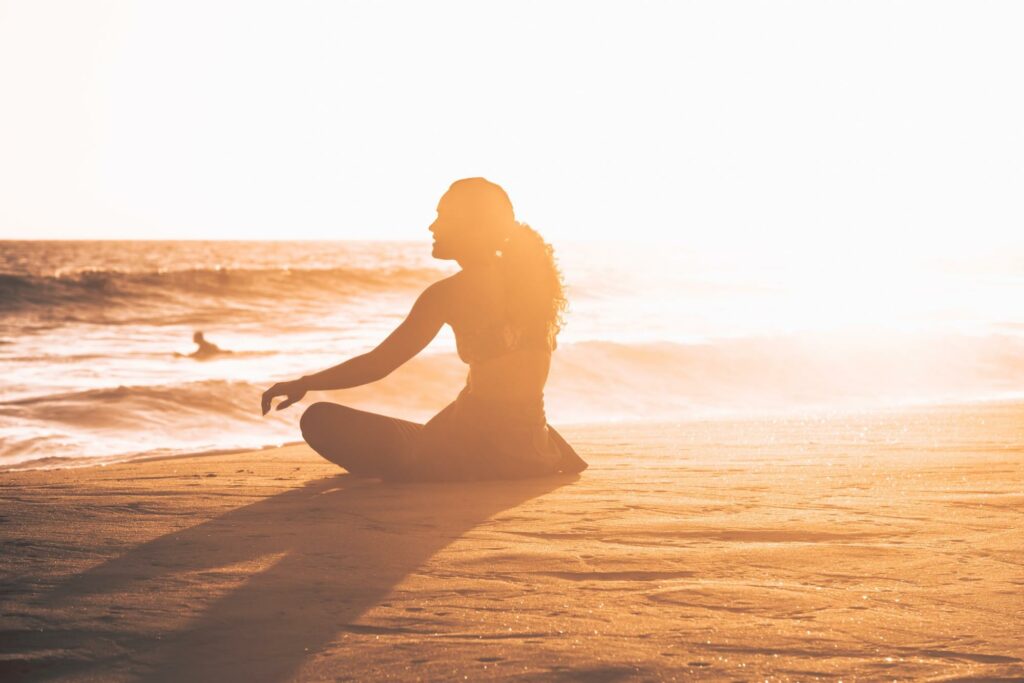 DAY 5
STEPPING INTO THE LIGHT
7-8am
Start your day with a beautiful Voice Liberation meditation.
8-9am Breakfast
9.00 – 12 – Voice Liberation Session.
Theme: Arising from the ashes, stepping into the light, allowing your light to shine, being a miracle worker.
12.00 – 1.00 Lunch and Free Time
3.00 – 6.00pm Chi Pyramid Voice Liberation session.
7 – 7.30pm Dinner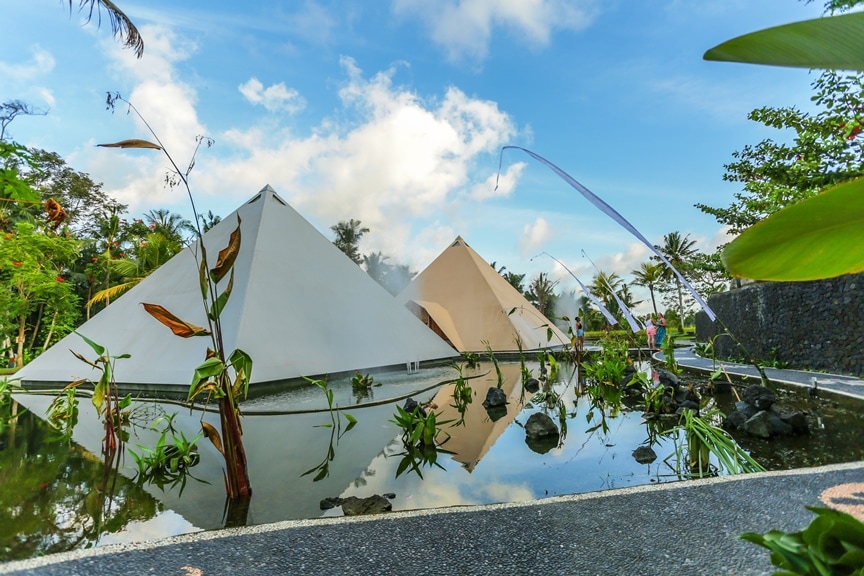 DAY 6
SAYING YES TO SPIRIT
7am – Greet the day with another Voice Liberation Meditation, followed by breakfast 8am-9am.
9am-12pm Voice Liberation Session
Theme: Saying YES to Spirit's plan! Living from our True Self
12pm – 1pm Lunch then free time 1pm -3.30pm
4 – 6pm Mala workshop, here we will put our new intention of living from our True Self in our beautiful Mala Necklace that you will design.
7pm Dinner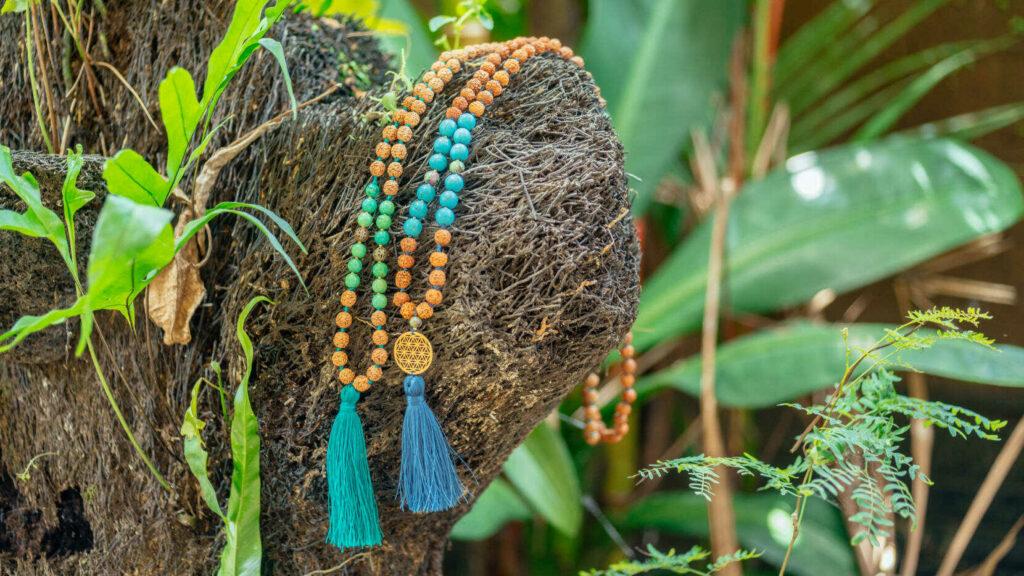 DAY 7
RETURN TO JOY
7am – 8am We start our last full day together with our Mediation session, followed by breakfast 8am – 9am.
9am – 12pm Voice Liberation Session – Theme: My happiness and my function are one!
12 -1pm Lunch, then free time 1pm to 4.30pm
5- 7.30 Cacao Ceremony, a joyful, heart opening journey.
8pm – Lets head into town to enjoy our final night all together and have a beautiful dinner. (Dinner included)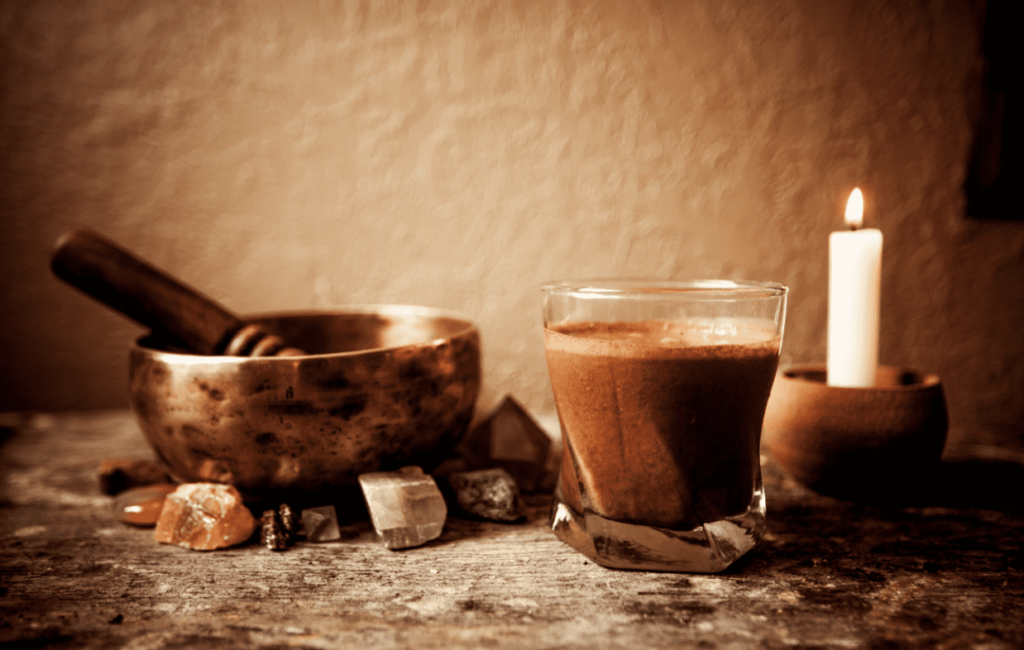 DAY 8
READY FOR
A NEW DAY!
7am – Greet this final day with another Voice Liberation Meditation session with Neda, followed by a yummy breakfast.
9.30 – 10.30am Sharing Circle and closing session – Theme: Ready for a new life!
12pm Check out is 12pm.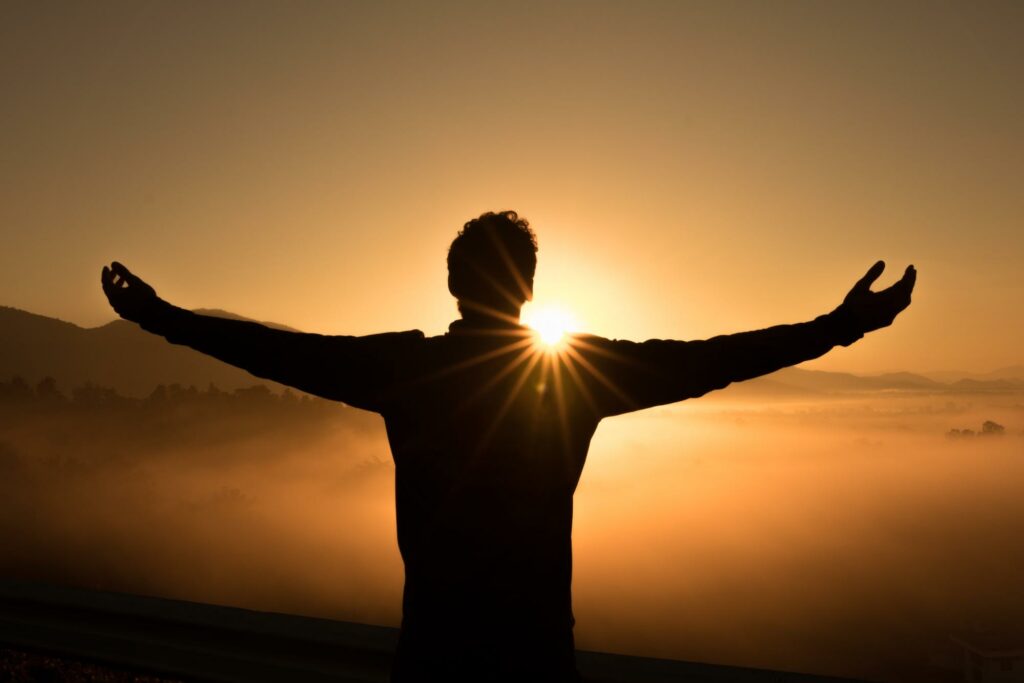 OUR PRIVATE VILLA
Our private villa, Situated in a tranquil area in Ubud, just a 5-minute drive or 20 min walk from the property to Ubud town. This makes it super easy to get to town to do your shopping in your free time.
The large rooms are fitted with air conditioning and tea/coffee making facilities. There is a beautiful large garden & terrace as well as a shared lounge. All suites have: Spacious bedrooms with separate bathrooms. Private outdoor terrace – Luxury marble bathrooms with rain showers, some with terrazzo tubs – Premium toiletries – Hairdryer -Digital security box – Tea and coffee making facilities, – Reading lights – Mosquito nets – Unlimited filtered drinking water.
The staff at the Villa are ready to serve and make sure your stay is as blissful as possible.
"Your task is not to seek for love, but merely to seek and find all the barriers within yourself that you have built against it"
– A Course in Miracles
With Voice Liberation we do exactly that; going deep within our unconscious mind to liberate the blocks we have built against the love we truly are. We have a very powerful tool for healing inside of us; our very own voice! No matter wether we believe we have a great voice or not, our voice has the powerful ability to bring up the root of where you feel stuck. During the Voice Liberation sessions there will be a safe space for our unconscious blocks to rise to the surface, where they can be transformed and healed.
There are absolutely no singing skills needed. All that is required is a desire to be free. Voice liberation is not about singing beautifully, even though I personally feel that when we use our voice from an authentic place within ourselves, where only Love abides, it is inevitable that our voice will touch many hearts…
"Neda, not only just guided, but even more beautiful; Musically guided to help open up deep blocks, sing thought them and letting go. I'm so grateful for this transformational process that started with this."
– Marga
My name is Neda Boin.
It is my great passion to use music as a tool to remember the Love we truly are. I've been using my voice now for many years for the purpose of awakening. Not only as an artist, making music that supports us on our journey back Home, but also as a songwriting teacher in juvenile prison. I have been helping people all over the world to get in touch with their Inner Voice and use their voice to heal unconscious blocks. I believe in the power of music and the power of our own voice.
 Even though we are already healed and whole, the journey back to fully accepting this can seem pretty dark at times. I've been seeing over and over again how the moment we are ready to look within, our very own voice can serve as a bright light. It shines on all that is ready to be seen and healed, and deep release follows. 
We are in this together and nobody is walking alone. My intention for my music and Voice Liberation work, is that we do not only intellectually understand this, but that we get truly get an authentic experience of the Divine Love and support that is within us.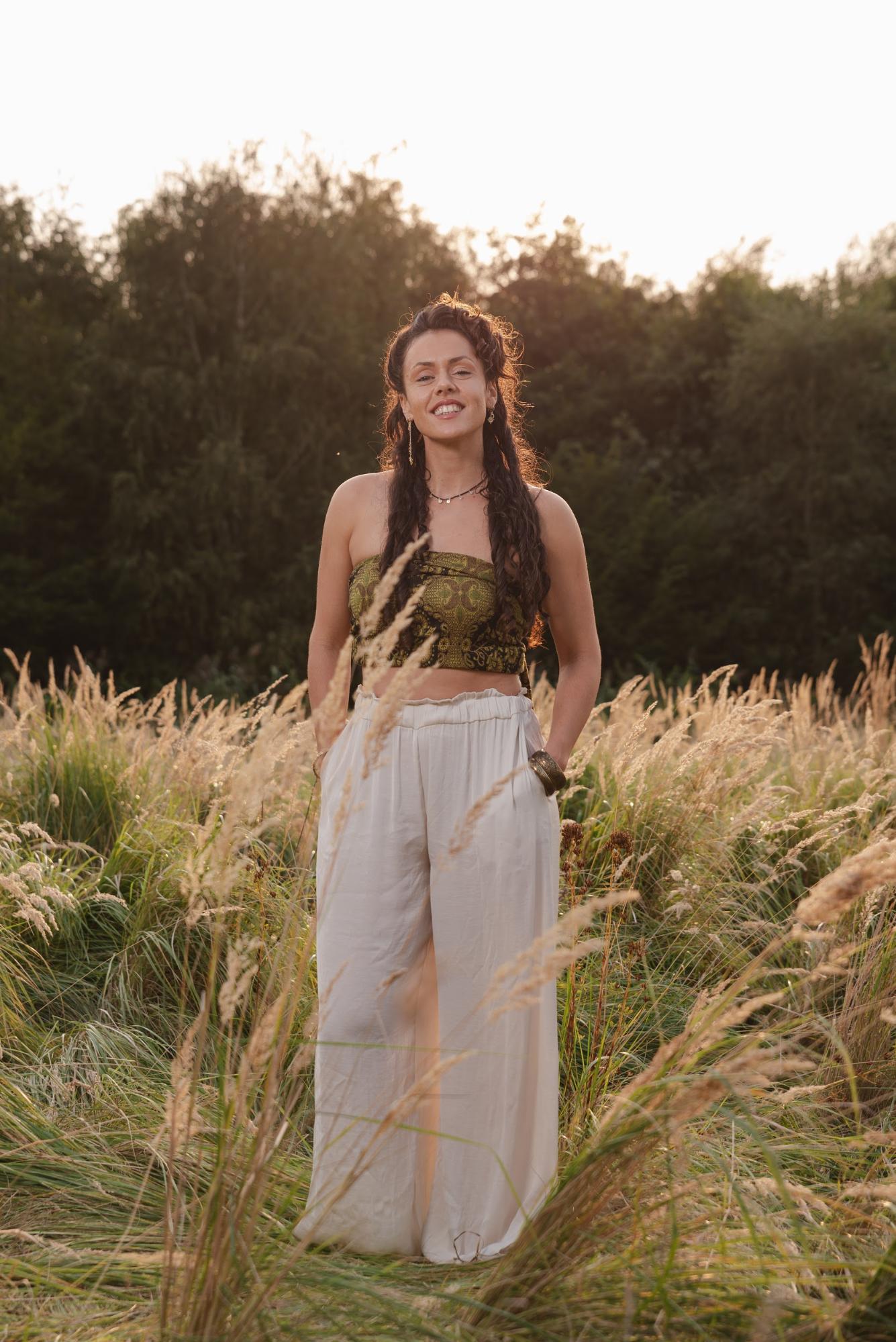 "Neda's Voice Liberation sessions are very heart opening and mind clearing. They are a way of revealing and clearing unconscious beliefs and thoughts. I highly recommend Neda's sessions for nurturing the forgiveness process and accelerating healing in mind for those who truly want to heal."
– David Hoffmeister, Mystic, bestselling author and founder of Living Miracles
Neda's voice is angelic and I have no doubt that it comes from the heavens! You can't help but feel inspired when she sings! Her voice liberation work is a process like no other. It helps to get to the core of your pain and suffering and releases you from it in a very powerful, moving, inspiring and fun way!
– Maria Felipe, author of Live Your Happy
"The moment I heard Neda's voice I knew she was an Angel on earth. Her Voice Liberation is an important & much needed healing for our world. The freedom Neda provides others to connect with is a life affirming & transformative experience. Her talent, as a teacher & healer of Spirit through ACIM is truly a blessed gift. Thank you Beloved Neda for sharing all of you!"
-Tonya Gonzalez
Voted #3 Psychic Medium in the world
"Neda's voice liberation workshops are powerful beyond measure. They are a way to transcend the thinking mind into a direct experience of unity and freedom. Neda is not only a gifted singer and songwriter, she is one of the most dynamic teachers of A Course in Miracles that I know."
– Corinne Zupko – bestselling and award-winning author of From Anxiety To Love
OUR SUPPORT IN BALI
I have partnered with the lovely Maree from Soul Bliss Journeys for our retreat. Maree is a grateful student of A Course in Miracles and was guided by Spirit to connect with me to organize this retreat.
She is passionate about helping people awaken to the truth of who they are, "Part of the Divine". Maree loves to organize retreats aligned with this purpose. She has lived in Bali for 7 years and has been running retreats there for 2 years. She will be on the ground in Bali, guiding us and helping with anything we need to feel supported on our journey.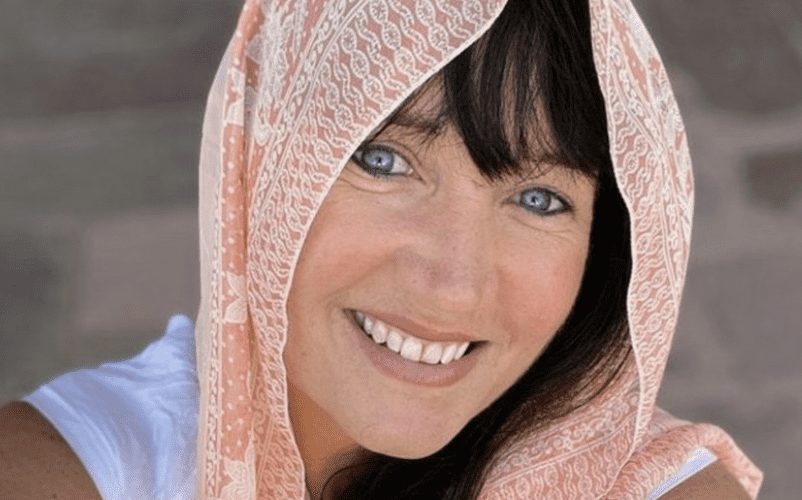 Note: This is an alcohol and drugs free retreat.
Prices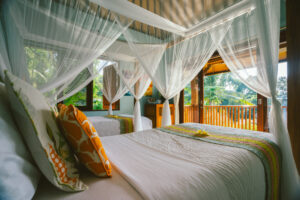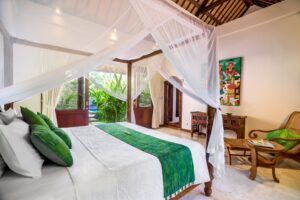 Semi Private room, SOLD OUT!
Included in price:
7 nights accommodation
All breakfasts
All lunches
2 Dinners

(The cost of food and other expenses in Bali is very affordable, so minimal spending money will be required. For example, most meals range from about 5-10 USD)

1hr Full body massage
All activities as shown on the itinerary are included
All scheduled transfers to and from the airport and activities.
A free welcome bag including a free local sim card so we can easily connect each other.
Costs NOT included:
Flights to and from Bali
Transfers to and from town in free time. (Our Villa is walking distance to town.)
Medical expenses
Any unforeseen accident, injury and/or damage to property
Hire of personal scooter or motor vehicle
Travel insurance
Special meal requirements not already discussed
Meals not mentioned above
The cost of food and other expenses in Bali is very affordable, so minimal spending money will be required. For example, most meals range from about 5-10 USD and similarly for massages
Testimonials
I have been studying A Course in Miracles for years and through your voice liberation work, I now have a tool to take it deeper.
– Mary
You changed my life! – Jan
A divine therapy !! Healing !! Release!! I'm feeling as light as a feather … lol. Around 200 kg left my mind, soul and heart. Gratitude.
– Gloria
I'm so grateful you are doing these seminars! I feel you have unlocked the ultimate understanding.
– Lynn
I found my voice again in the innocence. Been locked up for a while.
– Will
I've been experiencing many dark stuff the past months including suicidal thoughts. In the session I got to heal the pain that lied underneath this and really got to give myself love in that situation. I felt my blocked heart open up and it felt so freeing.
– Luna
During the workshop, I experienced what seemed like a true heart opening where it actually felt like my heart cracked open and many tears flowed. I don't have words for this experience except that it felt like a profound healing."
– Marti
"I wasn't sure what I had signed up for and as the days went by I felt moved to tears in so many ways. The music, the exercises, the meditation you took us through was so powerful and drew me closer to my Self. I laughed, I cried, I felt supported, open, willing and shared a Love that ran deep. Blocks were released and space made for something bigger. This safe loving environment, I felt, provided all of us the courage to step out of our comfort zones and allow something amazing to come through.
– Martha
We laughed together, we cried together, we sang together, and we prayed together. I truly felt that each member of the workshop was my spiritual brother and sister and I felt enveloped in oneness with a loving God. If you are tired of reading books about spirituality, come to this workshop and get a taste of the real thing.
– Elisabeth
I would like to write my testimonial, but I just cry and cry and cry when I think about it. Tears of gratitude.
– Laura
This was one of the best experiences of my life.
– Eric
FAQ
Can I pay in terms?:
A $500 USD non refundable deposit is due at registration. Then payments will be due 6 months 50% BALANCE and then 3 months before the retreat REMAINDER BALANCE.  Amounts vary due to room type. Soul bliss journeys will advise after deposit is paid amounts due.
What is the return policy?:
The $500 deposit is not refundable. Other payments made 3 months (August 1, 2022) before the retreat is refundable. After that, there will be no refunds.
Payment for this retreat will be done through my partner company soul bliss journeys, upon booking you will hear from Maree to discuss your payment options. If a refund is given before 3 months, you will be subject to a small admin fee for transferring the funds back to you. It is highly recommended that you purchase trip insurance to cover any other unforeseen circumstances, with a cancellation policy.
What about Covid?:
Should COVID and travel restrictions interfere with the retreat as planned, the dates of the retreat will be postponed and new dates will be selected.
WHEN SHOULD I ARRIVE AND LEAVE BALI?:
Check in is at 2pm and on most retreats there will be a welcome ceremony and dinner, we suggest you have a flight that has you arriving in Bali in the morning or before 1pm, this gives you time to get through customs and make your way to Ubud ready for the dinner. For departure, we suggest an afternoon flight as you will check out at 12pm and need to get to the airport, anything after 3pm is recommended.
HOW FAR AWAY IS UBUD FROM THE AIRPORT?:
Ubud is approximately 1hr away from the international airport. You will be picked up by one of our drivers and taken to the retreat resort or villa.
CAN I ARRIVE AND LEAVE EARLIER?:
Yes of course, please let me know and I'll put you in contact with Maree who can arrange that for you.
For more questions, please contact me via info@nedaboin.com