A Course in Miracles Music
The Light has Come
To listen on Spotify, click HERE
"Neda's music is a way to merge with the Spirit and feel the absolute glory of Divine Love. Her amazing voice enhances the lyrics from Heaven, and my soul is lifted every time I listen."
– David Hoffmeister, author of Unwind your mind back to God.
---
"Listening to Neda sing brings forth an experience of Divine Love within. She has a gift of expressing the sound of Heaven so we can all remember the Love that exists within each one of us. Neda's music makes me feel pure joy. She has the voice of an angel."
– Corinne Zupko, Ed.S., Author of "From Anxiety To Love"
---
 "I highly recommend Neda's album for many reasons, but most of all, because of the inspiration and love that moves through her voice.  It is a truly authentic and lovely musical journey!"
– Cindy Lora Renard, author of 'A Course in Health and Well-Being', spiritual coach and speaker on A Course in Miracles
The lyrics of The Light Has Come all come from different Course in Miracles lessons. It is a great way to have the beautiful message of The Course play through your mind all day!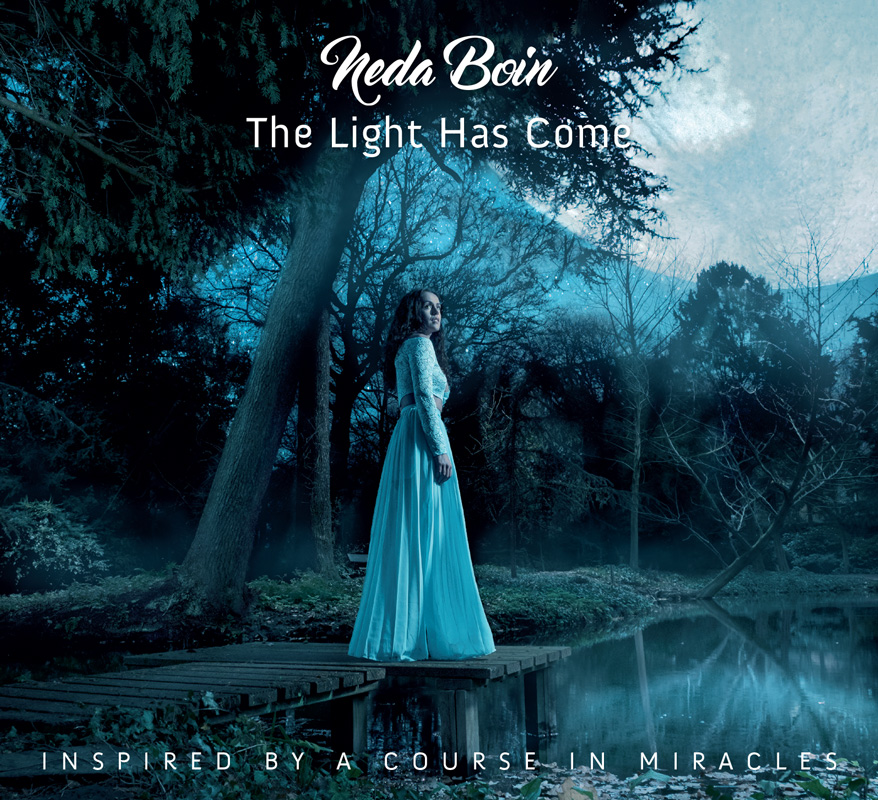 BUY ALBUM WITH LYRICS
Physical CD:
If you're like me and still love to have a physical album in your hands, I totally got you! The physical version of the CD comes with a beautiful booklet that contains all lyrics and has gorgeous art made by the Dutch Course in Miracles translator Willem Glaudemans. You will also receive a free copy of my earlier EP 'When Lambs Become Lions', when purchasing the Physical CD (as long as there are copies left)
Click here to purchase the physical album.
Click here to download mp3 or WAV (comes with lyrics in PDF)