Bio – Neda Boin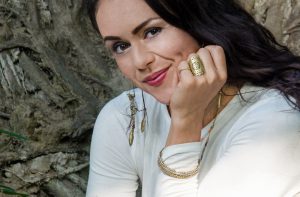 "I was singing live on television every week for millions of people. It was right there, on stage after one of my performances for the popular TV show 'The Voice', that I realised something big; All this glamour would never truly give me what I'm looking for, and a deep call awakened inside of me to dedicate my life and voice to extend the Love of the Divine." 
Neda Boin is a singer songwriter with half Dutch, half Persian roots, born and raised in The Netherlands. From an early age, Neda was using her voice to communicate a message with people all over the world. When she was 17 years old, she toured through Kenya with a show about HIV and Aids, performing in slums, orphanages and even the Maasai tribe. The year after that she went to India to investigate child prostitution and share her song about women's rights.
Again a few years later she hitchhiked from The Netherlands all the way down to South Africa, to raise awareness around topics such as child labour, gender equality, education and sustainable farming. After she came back, she started giving workshops in juvenile prison, which to this day she still does with great passion.   
"As a teenager I really felt it was my responsibility to heal this world. My songs were an expression of that. But as I got older I realised that the world was reflecting my own desire for healing. I think this desire really was the spark to channel 15 songs in just 2 weeks with lyrics all coming from the non-dual spiritual teachings of A Course in Miracles."
These songs ultimately led to her first and award winning album, The Light Has Come, that has touched thousands of people all over the world.
Neda is currently working on her second album, 'Remember You're Dreaming' that is expected to be released in the summer of 2021. This will be a beautiful and heart opening album that very honestly describes her own journey from fear to love. It is produced by multi grammy award winning producer Joby Baker, who produced many of Deva Premal's music. Neda is also very dedicated to her 'Voice Liberation' workshops and retreats, where she teaches people to use the voice as a tool to access and release old blocks and grievances.
Neda means 'Inner Voice', in Farsi, her mother's language.
"I think this name was given to me for a reason. With my music I want to remind people again of our own Inner Voice, our own internal teacher, that is always present, reminding us that we are loved, whole and innocent."