Bio – Neda Boin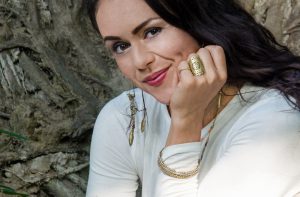 Born april 26 1990, in a musical family, Neda discovered her love and passion for music at a young age. At age five she began, just like her mother who is professionally violin player, with playing the violin. However, singing was always her first love. Being too young still for private singing classes she started with musicaltheater lessons when she was eight years old. This is where Neda learned to combine singing, with acting and dancing.
When she turned ten years old, she was finally old enough to start with singing lessons. Around the age of thirteen she learned to play the piano and developed a way to express herself by writing her own songs.
In 2006 she won a national music contest with one of the first songs that she wrote. From then on, Neda started doing a lot of performances in  the Netherlands. But not only did she stay there;
In the summer of 2007 she toured through Kenya for orphanages, schools, slums and different tribes with a performance about HIV and AIDS. In the summer of 2008 she went to India to investigate child prostitution and give workshops and performances about women's rights.
When she was 18 years old, she received her certificate for giving music workshops and started to work as a vocal coach and workshop teacher. She currently gives songwriting workshops in juvenile prison.
End of 2012 she participated in the media project 'Thumbs up Africa', where she hitchhiked 24.000km from The Netherlands all the way down to South Africa, followed by a camera crew. During this trip she visited many development projects and gave many performances.
End of december 2013 Neda won both the audience and the jury price of the Music Matters Awards, which made her the music ambassador of Rotterdam for one whole year and gave her a price of 15.000 euro to invest in her music career.
Neda graduated on the music conservatory of Rotterdam at the beginning of 2014 for her Bachelor of Music.  With the money of her awards, she successfully released her first EP 'When Lambs Become Lions' in october 2014. De EP contains 5 of Neda Boin's self written songs that have a Pop/Soul/Gospel sound to it.
In 2015 Neda convinced all four coaches of The Voice of Holland to turn their chairs around for her, and she made it all the way to the last eight contestants.
Neda sees herself as a messenger and uses her voice as a tool to reach out to the world. As one of her songs states: "When we got music, we got love".