Online Voice Liberation Session (English + Español + Portuguese)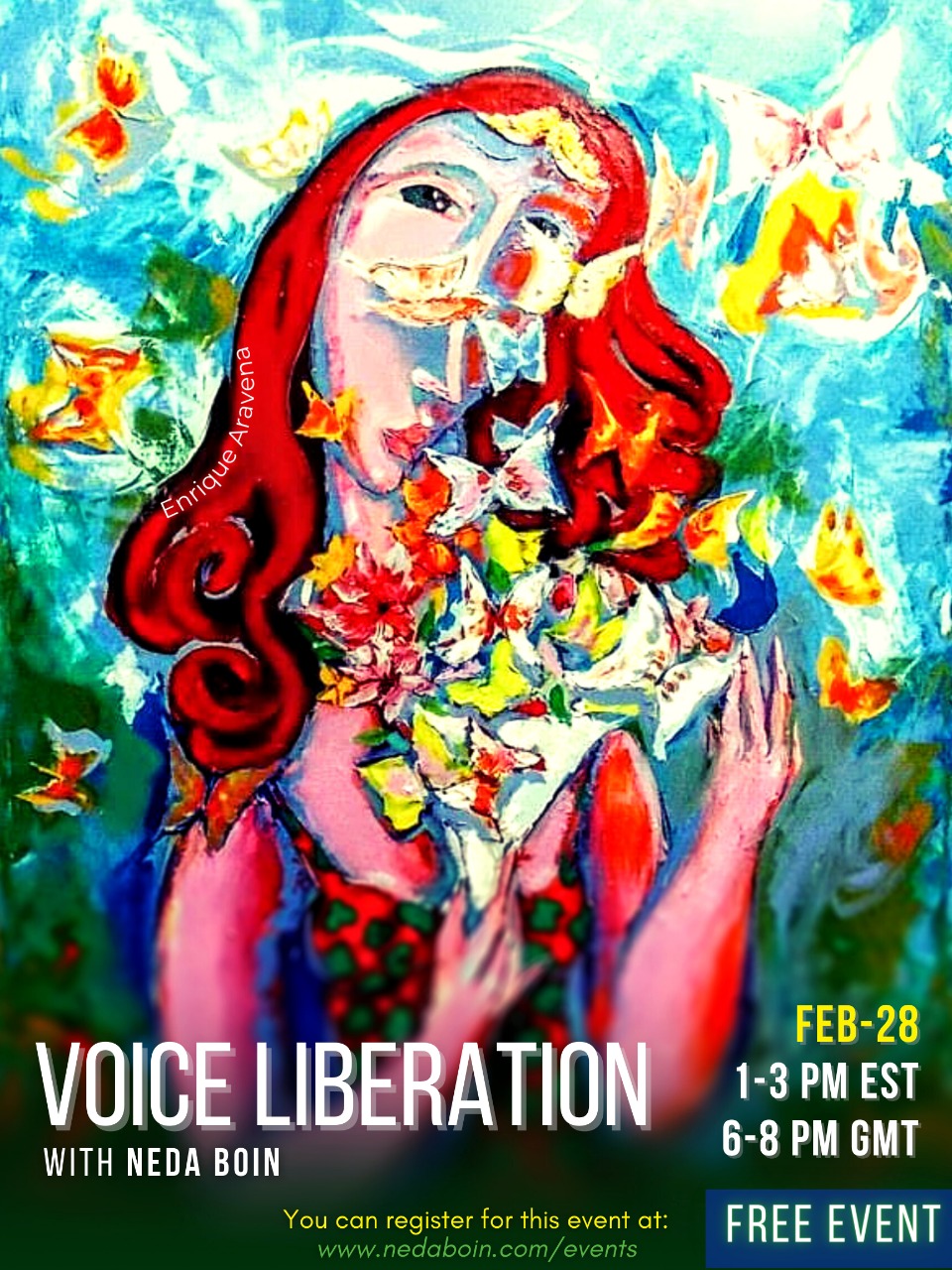 Join us for a FREE online Voice Liberation session with simultaneous Spanish and Portuguese translations.
When: February 28th
Time: Click here to see what time the event starts in your timezone
Cost: FREE!
Registration: Click HERE to register 
FAQ:
– Do I have to be able to sing in order to participate?
With Voice Liberation we use the voice as a portal into our unconscious mind to heal our blocks to love's presence. It is not at all about singing beautifully. Even though the moment we get in touch with our core being and express ourselves from that place, I experience time and time again that I am moved to tears by participants who believed they had an ugly voice.
– Will my microphone be on during the workshop?
No. All microphones are off during the workshop.
There will be moments where you can share your experience or ask questions, but that's definitely not mandatory!
– I live in a noisy place, can I participate without making much sound?
Definitely! Even if you would be quiet for the entire workshop and just do the exercises from within, that is perfectly fine as well. The invitation is to really use everything for our forgiveness work. This includes the fear of other people hearing you or what the neighbours will think. All of this is the perfect backdrop for our forgiveness exercises!
– What do I need in order to participate?
1. A computer/laptop with internet connection. The workshop will be given via Zoom.
2. A notebook (or just paper) and a pen
3. For the audio it is nice to have a headphone or speakers.